Electrical Equipment from Newton Falls Paper Mill to be Auctioned on Aucto.com
Published on: March 21, 2017, 10:47 pm EST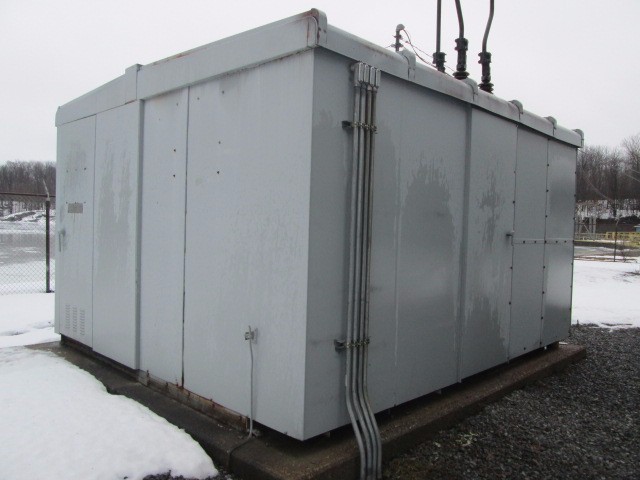 Electrical Distribution Equipment from Newton Falls Paper Mill to be Auctioned on Aucto.com
Transformers, switchgear and associated equipment to be sold in a no-reserve auction on Tuesday, March 28th, 2017
NEWTON FALLS, NY--(Marketwired - March 21, 2017) -
Global Machine Brokers (GMB), an industrial machinery sales firm, will be hosting a one-day online-only auction on March 28, 2017, to liquidate the electrical substation equipment from the former Newton Falls Paper Mill in New York.
While the mill site is undergoing redevelopment, the site owners have ordered the liquidation of the remaining assets in the facility. The auction offering includes substation transformers, power distribution switchgear, MCCs, motor control drives and associated equipment.
In order to bid in the online-auction, interested buyers must register on www.Aucto.com.
Featured lots include:
Click here for a video auction preview.
Inspection is by appointment only. To arrange a viewing, please contact Bill Nolan, by phone, at 315-276-5129. Visitors without an appointment will not be accommodated.
ABOUT THE AUCTION
Where: Online-only http://www.aucto.com/
Viewing Dates: Viewing is strictly by appointment.
Lots end: 9:00 AM EDT, Tuesday Mar. 28, 2017
ABOUT AUCTO
Aucto connects industrial equipment buyers and sellers on an easy-to-use, secure and global platform. For businesses large and small, Aucto provides a marketplace for sellers to recover capital from surplus and used industrial equipment. On Aucto, buyers can access quality used equipment at liquidation pricing. It's smart, simple and always working for you.

Image Available:
http://www.marketwire.com/library/MwGo/2017/3/21/11G133719/Images/img_3228-96997d1f4f37a45b9d34504ddfa7ef06.jpg
Image Available:
http://www.marketwire.com/library/MwGo/2017/3/21/11G133719/Images/image2-4518aebfd32b8e168f988b4d05e16b1a.jpg
Image Available:
http://www.marketwire.com/library/MwGo/2017/3/21/11G133719/Images/img_3213-9b93c9f97673804fbeea6f90574396dd.jpg

Embedded Video Available:
https://www.youtube.com/watch?v=PwvPx4453-Y
---
CONTACT INFORMATION
FOR FURTHER INFORMATION PLEASE CONTACT:
AUCTION CONTACT
Bill Nolan
Global Machine Brokers
(315)-276-5129
FOR MORE INFORMATION ABOUT AUCTO PLATFORM, PLEASE CONTACT:
AUCTO INC.
Aaron Lee
a.lee@aucto.com
1-844-326-7305
www.aucto.com/
---
Source: Market Wired